Enjoy 24/7 Service with Our Commercial Window Locks and Keypad Locks Service
Don't let a malfunctioning lock interrupt your smooth running of your business or even compromise its security. It is normal for locks to malfunction, most especially, when you are using sub-standard locks. Whether you need to install or repair your window locks, Corpus Christi Locksmith is here to help during business hours, before and after business hours, throughout the week.
It is very important you continue your business operations without interruptions. It is in recognition of this that our technicians are always available to help whenever you have a problem. There are a couple of commercial window locks options and if you have a specific type of lock you want installed, you can trust licensed professionals with years of experience to take care of that for you.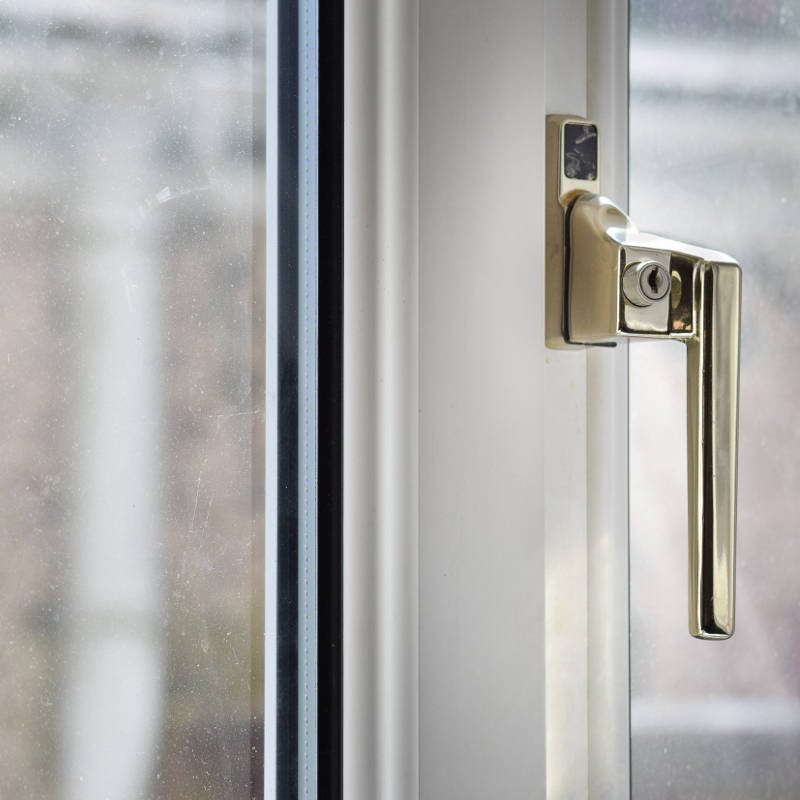 Keep your business running smoothly with our 24 hour solutions for window locks
Corpus Christi Locksmith provides a variety of services tailored to help you in your time of need. Whenever you experience a problem with your window locks, call us to come over immediately. The licensed commercial locksmith are here to help secure your business and even make it easier for you to open the windows for fresh air to get in. For the window lock services or any other type of commercial lock system, give us a call and we will be there right away.
We provide upfront pricing for all the services designed to satisfy your commercial locksmith needs. Therefore, there are no hidden fees or charges. Corpus Christi Locksmith is fully bonded, licensed, and insured.
Window locks installation
Windows vary with shape, style and size. They come in several different styles including hopper, casement, sliding, awning, French, heritage and so on. The containing frames are also important when selecting commercial window locks. Other factors that will determine the type of locks to use include window thickness, frame thickness, made of timber of metal, safety, colors and design, quality as well as security factors.
So, whether you need new locks, require the existing ones re-keyed or even lock repair or a service on the current ones, Corpus Christi Locksmith is better placed to advise you depending on the needs of your windows. You should be sure to select locks from trusted brands as well as with many years of experience to secure your business and provide you with great services.
We also offer keypad lock services
The security of your business or office is always of concern and keypad locks are increasingly becoming beneficial to give the business owner peace of mind. Keypad locks are great because they make it easier to get into business premises or offices without relying on keys. At Corpus Christi Locksmith, we have technicians who can take care of keypad installation and repair at any time.
Keypad locks enables you to access the building without having to rely on keys. Additionally, they can be part of an access control system to help you filter who accesses what areas. Explore lock system options in your business and have a technician to help you. The worry and hassle of keeping track of keys and employees making extra copies even when they are no longer working for you is long gone with keypad locks. With keypad locks, you just enter a combination of keys and the door unlocks, simple. Additionally, we bring many years of experience and a number of lock options that will enable you get the best locks and services ever. We are after hours locksmith who have all your lock needs taken care of no matter the time of the day or the day of the week.
We are highly reliable locksmiths for keypad locks services and more
With 24/7 operations, we provide new installations, maintenance, and repairs for your business. Keypad lock maintenance is designed to make sure you don't experience any long-term problems. We are address any issues you have with the locks including password resets. Additionally, keypad lock maintenance sees to it that your system runs smoothly throughout the year.
Our locksmiths are available to provide you with a variety of services. We understand how other locksmiths can be difficult to understand you. We train out team to be able to not only select the best keypad locks, window locks or any other locks for your business, but also provide you with unmatched installation, repair and maintenance services.
We pledge the following:
24/7 service with after hours locksmith
Professional repairs as well as installations
Fast response times
Upfront pricing
Honest advise and friendly assistance
The size of your business not holding waters, you need to be realistic on how you're going to keep it safe and secure. High quality keypad locks and window locks as well as quality installation services is the best way to start.